Reactor Turbine
Reactor Turbine
| | |
| --- | --- |
| Mod | |
| Type | Power Generator |
| Tool | ? |
| Stackable | 64 |
Turbines have the ability to absorb the steam that is coming from water blocks that are heated by a fission reactor. It must be placed directly above the water blocks. As the turbine blades are turned by the steam, current is generated. A wire must be plugged in from the top of the turbine in order for it to produce electricity. Turbines may take a few seconds to turn as steam is produced, indicated by their sound and blade speed. Note that turbines generate a fairly high voltage of electricity so a thick wire is recommended.
Large Reactor Turbines
Putting 9 turbines in a 3x3 pattern flat on the ground and right clicking the turbine in the center with a wrench will turn the small reactor turbines into a large reactor turbine. The large turbine is more efficient and generates more power than the small turbine, so it is recommended to make one.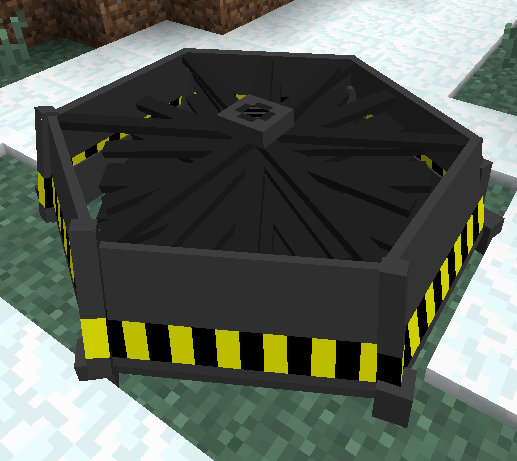 Crafting
 

 

 

 
Fusion Reactor Tutorial
See also
Machines
Electric Items
Generator
Miscellaneous
---