Hydrogen Generator
Hydrogen Generator
| | |
| --- | --- |
| Mod | |
| Type | Power Generator |
| Input Voltage | N/A |
| Output Voltage | 240V |
| Capacity | 400kJ |
| Power | 20kW |
| Tool | ? |
| Stackable | N/A |
The Hydrogen Generator is a machine that generates electricity from hydrogen. It is fueled by hydrogen produced in a electrolytic separator: 160 kJ of power will be produced from 1600 units of hydrogen (a full storage tank).
The generator also has an internal storage capacity of 400 kJ, though once this is reached, it can still store 18000 units of hydrogen to be processed into energy later.
Recipe
Visual Tutorial
N̶o̶t̶e̶ ̶t̶h̶a̶t̶ ̶P̶u̶m̶p̶s̶ ̶h̶a̶v̶e̶ ̶b̶e̶e̶n̶ ̶r̶e̶m̶o̶v̶e̶d̶. Pumps are in the game as of the newest version. (8 March 2013)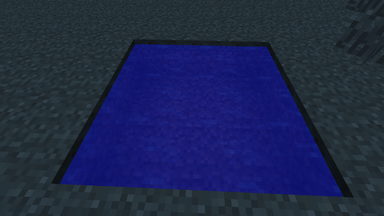 Build a 3x3x1 pool of water.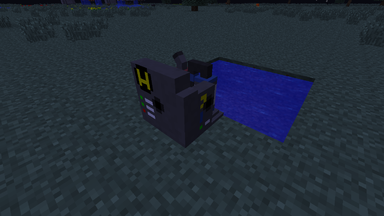 Place an Electrolytic Separator as shown.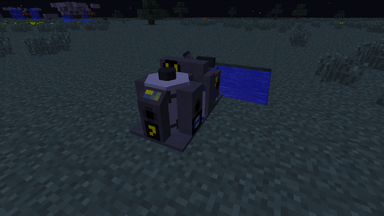 Place a Hydrogen Generator as shown.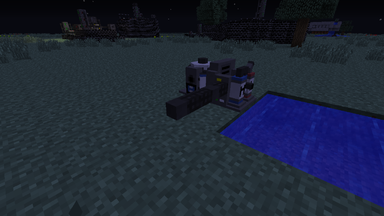 Place some form of wire as shown (Insulated Copper shown here).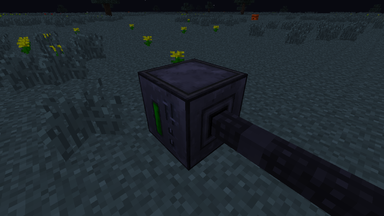 Place a Battery Box as shown.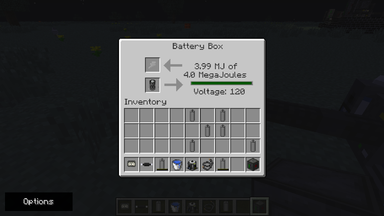 Put some form of electricity into the Battery Box so that it will give some electricity to the Electrolytic Separator.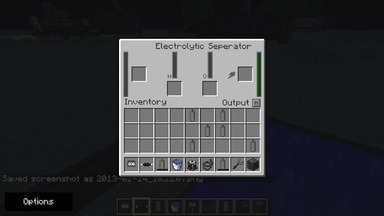 Now check to make sure that the Electrolytic Separator is filled with energy.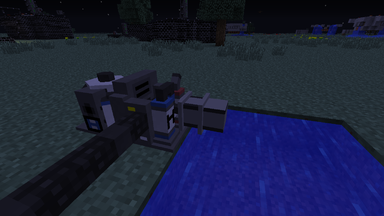 Attach a "Water Pipe" to the edge, by Shift+Right Clicking.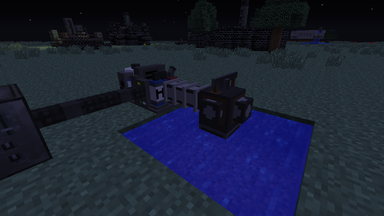 Attach a Pump to the pipe in that orientation.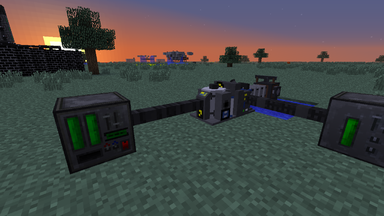 Attach more wire to the Hydrogen Generator as shown, and connect it to an Advanced Battery Box.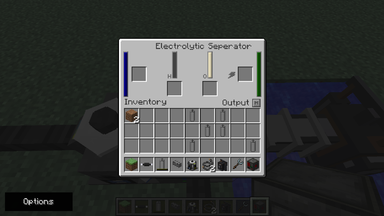 Set the dump button to 'O' for oxygen so you can keep creating hydrogen.

Note: To get rid of the annoying "Stopping and Starting" sound of the Hydrogen Generator, click the button next to "Output" in the Electrolytic Separator GUI, so the Hydrogen Generator will reject the new gas (Oxygen) coming out. This will allow the internal Hydrogen tank of the Electrolytic separator to fill, and when it is full, change the output back to Hydrogen and the generator will run for a long time before stopping and making that noise again. Repeat as many times as you like.
Tutorial Video
Energy Storage
Generators
Machines
Ingots
Dusts
Upgrades
Miscellaneous
Armor
Tools
Weapons
Decorative Blocks
Magic
Ore
Removed
---